Ano te kiri, me te anuhe tawatawa nga mahi a te kauri.
Look at the skin, the abundance of tattooing is like the markings on the skin of a mackerel!
#lotus #lotustattoo #manaia #maori #maoritattoo #tāmoko #balanceandharmony #artbodycreative @artbodycreative design available 🙌
#flashback #mokopuhoro #taranakihard #mokomaori #teatiawa #tāmoko #puhoro this guy could sit forever 😎 well maybe not so much after this 🤣
#lotustattoo #lotus #lotusflowertattoo #maorilotus #maoritattoo #tāmoko #thightattoo #thightattooforwomen #blackink #balanceandharmony thanks Horiana for sitting like a champ for your first big piece 🙌
#nerdon #squareeyes #stepawayfromthecomputer #myotherjob #lookingforapayrise #sighwinterdays breaking the monotony of the bright screen no wonder I'm four eyes 🤓
#soldier #warriorwoman #onthemove #packing #packforme #rewetiarapere #maoriartist #whattodowithboxes wish she could pack for me 🤩🤩 on the move ... 😔
#lotustattoo #lotus #firelotus #thriftytues #tattoospecial #tattoosbooked #thriftshop #artbodycreative #life #balance #harmony off the drawing board and onto skin - making room to motivate me to create some new designs 🙌
#thriftshop #tattoodeal #tuesdaytattooday #artbodycreative #grabadeal #dealday #halfpricetattoos #tattooflash tāmoko #maoritattoo #needanewtattoo #clothingsale @sunnysuntattoo @kate_enoka_art @hiwiroriart @muchink_tat2 @carlacacio_tattoo @julesartistmoko @artbodycreative doing a great deal on Tuesdays - deals on tattoo and 2nd hand clothing 🙌
#womengetshitdone #hui ##indigenousart #planningteam #ngauriomuturangi #mahitoi #maoriarts @artbodycreative @tattooextravaganza @crystaleellis.ce dream team work horses with 2020 vision 🤩🤩
#kaitiakitanga #tangaroa #whenua #atua #teao #whakapapa #inheritance #ecowarrior #papatuanuku #taongatukuiho #giveadamn #itsnotaboutownership #guardiansofourpeople #remote this coast always remind me of the wild beauty that is there to enjoy ... and yet how reckless we are with that bounty ... stand fast, stand alone if you have to and stand strong for the validity of the cause will be revealed as others rise to join you @ihumataoprotectors
#unrest #planetearth #challengewhatyoudo #timeforchange #indigenoussolutions #artbodycreative #doingthingsdifferently #inheritance #toss #giveatoss #motherearth #whakapapa #wakeup #doyourbit #ecowarrior #neutralwaste it's time to wake up and readdress our environmental impact, we've been doing our bit for a while but not enough - things are about to change rapidly - rilling up my sleeves and getting my ecowarrior on 🤜
An exploration into the customary practice of using uhi to tap ink into the skin is one that Julie is increasingly exploring as well as the handpoke technique.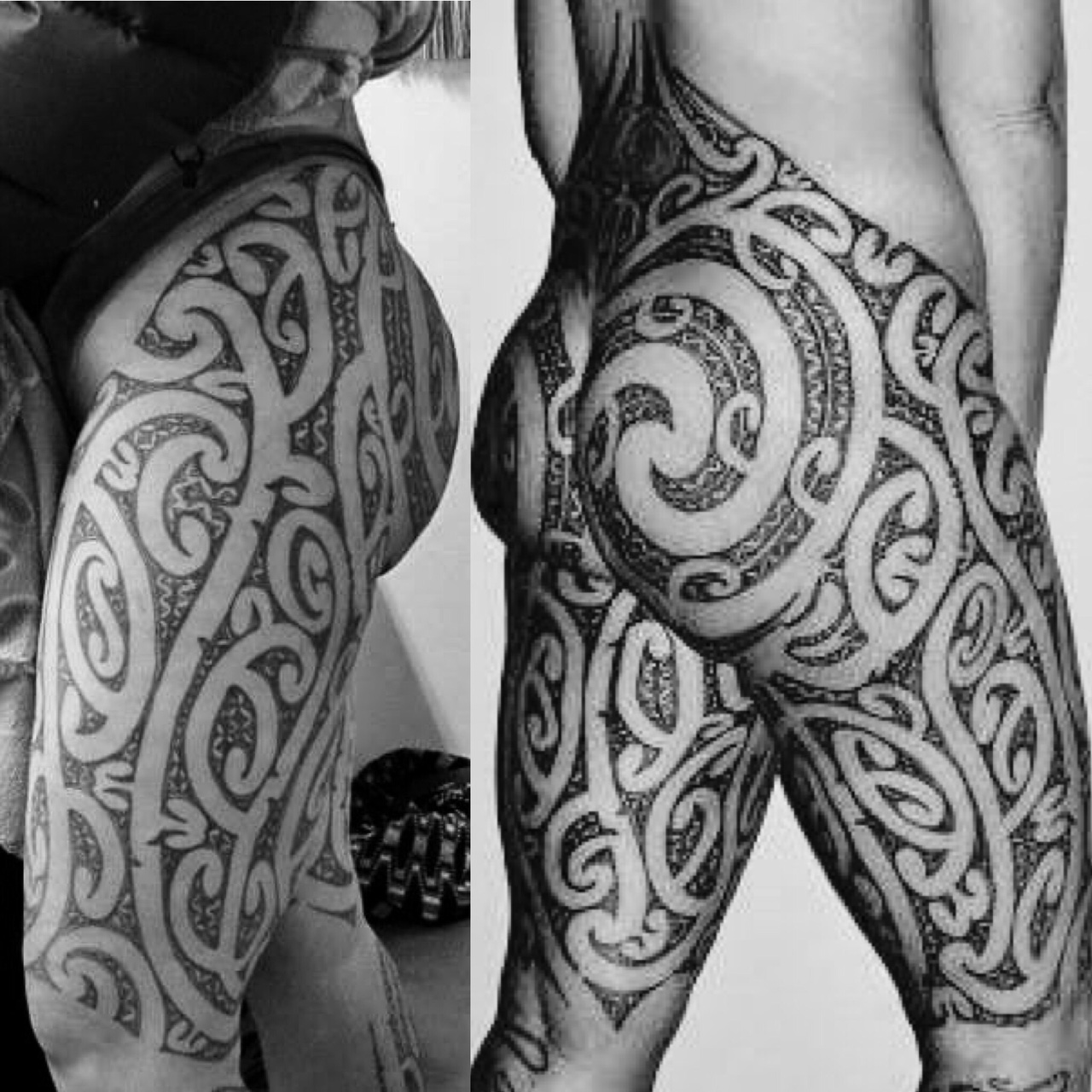 This tradition belongs to wahine Maori as well as tane. Julie is a proponent of this form of ta moko for men and women.
Moko kauae is currently enjoying a renaissance although in some Maori communities there is still hesitation to adopt such visible form of moko. My hope is that we overcome the hurdles that prevent us taking up this taonga.
A contemporary placement of a kakahu which protects the recipient in many ways that a customary kakahu would, with the mantle of her tupuna.